My first solo trip was a 5 day road trip from North Carolina to Denver. I went for a job interview during my spring break. I can still remember how nervous I was. The whole purpose of this post, and really the blog, is to show women how to travel alone for the first time. It's also relevant if this isn't your first time.
If it is applicable to you, you can also check out my post on how to avoid feeling lonely when traveling alone. One of my first posts was 5 reasons why women should travel alone. I also have a post for my Black women about the importance of representation in travel.
I truly hope that this post will touch some of my fellow travelers. Safe travels my friends.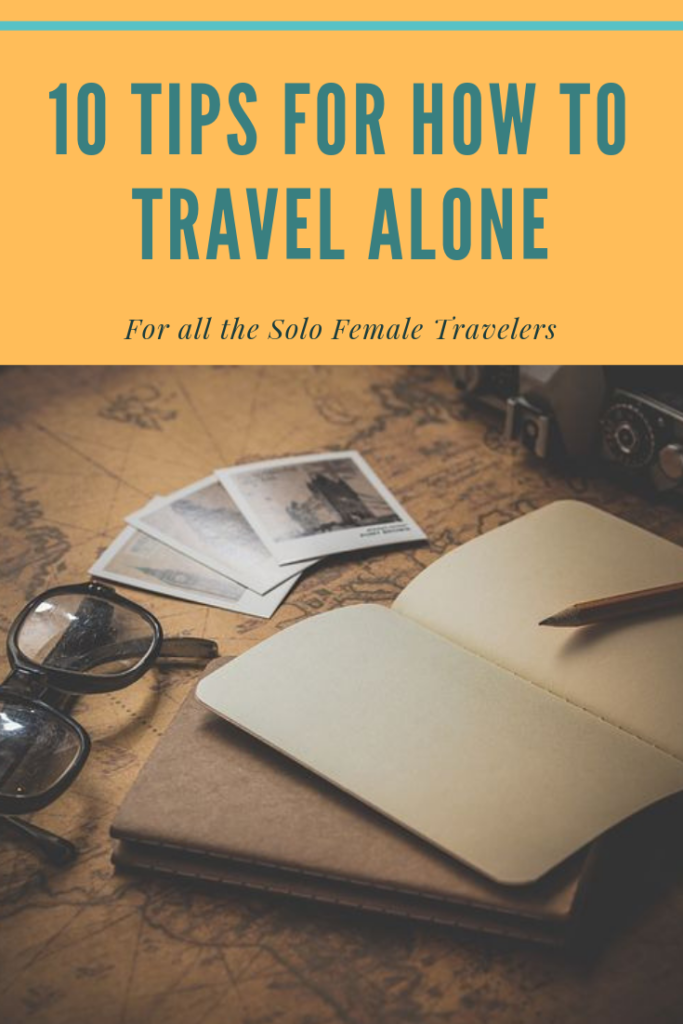 Proper Planning Prevents Piss Poor Performance:
A lot of fears can be alleviated during the planning process. I wrote one post about planning a road trip and will make a broader post about trip planning in the future. Whatever you are afraid of, you can plan for it before you go.
Are you afraid of going to a place that doesn't speak your language? Then try going to a country where English (or a language you speak) is widely spoken. I will say that even if countries where English is not widely spoke, they often have english books, menus, and directions easily available.
The proper planning of your trip is the primary way that you are going to be able to feel comfortable on your first solo trip. There are steps that you need to take to know what kind of trip you can handle. Make sure you are researching your location to know customs and safety concerns.
You can join the email list for safety warnings from the State Department. Have money set aside just in case you need to buy a last minute ticket to get home. Book as much of your trip as you can in advance. You will know where you are going and where you will be staying. If you have a safe place to sleep, food to eat, a way to get around the city you are in, and a plan in place to get home, everything else is easy to handle.
Start Small
Your first solo travel trip doesn't have to be you shipping yourself off for 6 months of backpacking in Southeast Asia. When you really sit down and think about it, when was the last time you looking into the city or town that you live in? Are you able to have a simple dinner by yourself without feeling uncomfortable or lonely?
There will be a lot of time that you spend with yourself when you solo travel. It will be a good idea to test the limits during small trips before you decide to embark on a bigger trip. What about a small road trip to another city that is a few hours from where you live? What about looking for a cheap flight for a weekend getaway. The steps you follow for planning a small trip are the same steps that you follow for a big trip.
You can also try to get friend along for small trips while you get used to traveling outside of your comfort zone. I will say that at some point you need to just go and take the plunge. If you never try then you won't give yourself the opportunity to learn.
Try a Pre Planned Trip
I have a lot of friends that will take cruises or Groupon trips that are already planned out. Now, I will say that I have always planned my own trips. I am so used to traveling solo that it doesn't appear to be a big deal to me. Also, I have 3 years of solo travel under my belt. I also live my life as a loner so I am comfortable being alone.
If you aren't confident in your ability to plan a trip then there are options. You can reach out to a travel agent. They can help you to plan out a trip and make sure you are not missing something. You can also try to take a cruise. I have never been on a cruise but I know that the trip is mostly planned out. They have activities that you can sign up for and tour guides that can take you around.
I also know that Groupon has several trips that you can purchase. Most of them include a discounted flight as well. From my research they will pick the hotels and give you transport. There is a lot that is already planned out and it may put you at ease about traveling by yourself.
Another option for taking a pre-planned trip is to use Amtrak. They have several tours that they offer on their site that is planned out. It is fairly easy to find an Amtrak location near most major cities. They can be a bit on the pricey side. That may just be for the 9-11 day National Park trips truthfully. Give it a look and see what you can find.
Try Volunteering
When you are figuring out how to travel alone for the first time, you may want to look into volunteering. There are companies like WOOF that will send you to various countries. In return, you can offer labor in exchange for food and shelter. You won't get paid but you also won't have to pay any bills.
There are even companies that will include your flight. I have seen people work on farms in Hawaii and Norway. I have a friend of mine that works in disaster relief in Nepal. It won't work for everyone. Volunteering typically includes several weeks of commitment but it is an option if you want it.
Don't Feel Sorry for Yourself
This might seem silly but I want to be very clear. Traveling alone is not a punishment. There is not something defective with you. You should not feel bad because you have to leave someone behind or you don't have someone to travel with. Leave their ass and go on your trip.
That is not to say that you should abandon your responsibility. If your broke friends can't go, leave their asses. If your family members can't go, leave their asses. Don't have a boyfriend or partner, go by your damn self and enjoy. Traveling alone is not a punishment and you should not let the fact that will travel alone deter you from going on any trip.
There you have it! 5 tips for how to travel alone for the first time. This post doesn't solve everything but I would love to hear from my followers about content that will help them go on their first trip.