I am the proud owner of a Pitbull/ Boxer mix that I affectionately call Fat Ruby. Ruby has had the priviledge of being dragged from Texas to North Carolina three times. She has traveled from North Carolina to New York. and Will probably end up on several road trips with me in the near future. I want to make sure that I share my top five (5) tips for a safer road trip with your dog.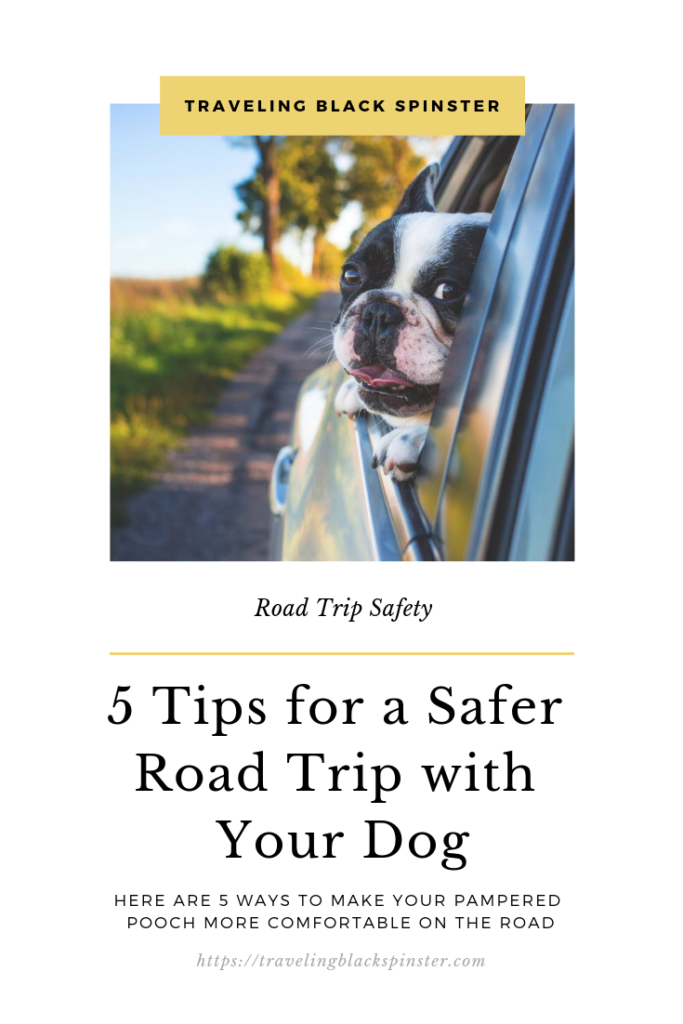 Take Your Dog to the Vet:
The main reason that you want to take your dog to the vet is to make sure that there aren't any underlying issues. I typically take Ruby to the vet twice a year. At the very least I try to take her so that she can get her heartworm medication.
I recommend taking your dog to the vet to make sure that there aren't any underlying issues going on with your pet. You don't want to leave some sort of rash, cut, limping, or runny noses alone and then have an issue on the road.
Medicate Your Dog if Necessary:
I know that some people are against medication but it may be something that I would want to look into. I have a rescue dog that has been diagnosed with PTSD from the abuse she faced in her past. She is afraid of everything. Every noise makes her jump so it was important to me to take every step I can to make sure she is comfortable on the road.
There have been times when Ruby has had medication for her anxiety. I know that some other people use Benedryl, CBD oil, or something else that will calm their pets down. As an owner it is of course your discretion to make the decision but if you are going on long road trips or a first road trip with your pet then it is something to consider.
Create a Safe Space for Your Dog:
Ruby has had several different spots in my Mazda CX-5 that she has been comfortable in but I think that the best spot for her was in the passenger side seat. If you are traveling with a dog that has high anxiety then it is important to watch them closely before a full meltdown happens.
I first will wrap the seat in a regular bed sheet. My dog sheds like crazy and I try to prevent her leaving hair all over the place. I will then put down some padding and finally I will put a blanket down. Ruby likes bathroom rugs, which are easy to wash.
I don't recommend that owners put their dog in the back of the SUV. I'm specifically talking about those third row or open trunk areas. They don't get a lot of ventilation and it is easy for the dog to overheat.
If you have a dog that will lay down then the back seat isn't an issue. You will have to make sure that you don't have a dog that will pace back and forth on the seat. I would also suggest a seatbelt for your dog. You don't want to make a sharp turn or a sharp stop and have your dog flying off the seat.
Stop Frequently:
I would recommend stopping to let your dog out approximately ever 3-4 hours. It may be necessary to let your dog out even more frequently than that. There are a lot of dogs that get upset stomachs or will start to have accidents during long car rides. Stopping frequently is something that can stop that.
When I am road tripping with Ruby I aim to stop every 2-3 hours. I will definitely give her a minor walk every time that I stop for gas. In addition I will often stop at the rest stops and give her another little walk. I always make sure that I am stopping to give her some food.
Not all dogs will want to drink water in the car. You don't want your pet to get dehydrated. When I stop I will take her bowls out and allow her to have some water and a bit of food if it is feeding time. I will typically give Ruby her full meal when we stop for the day and are in our room.
Try Not to Overwhelm Them with Sounds:
I think the overall goal for any owner is for their pet to fall asleep for as much of the trip as possible. Dogs are incredibly sensitive to sounds and if you are planning a long trip with loud music and banging bass then you might be setting yourself up for failure. Would you be able to sleep like that?
The last time that I drove Ruby from North Carolina to Texas, I spent the whole trip listening to podcasts. Some people may not like podcasts (I don't know why) but you can also try audio books. You can put them both together and listen to podcasts about book series. There is an epically awesome one known as Binge Mode: Harry Potter.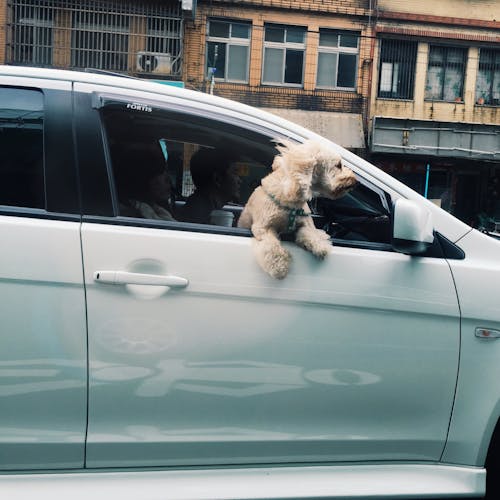 There you have it! Those are my 5 tips for a safer road trip with your dog. Please leave a comment below if you think that I miss something or if there are any topics that you want me to cover in the future.